---
---
A function

is differentiable at the point

if the limit

exists. This limit is called the derivative of

at

.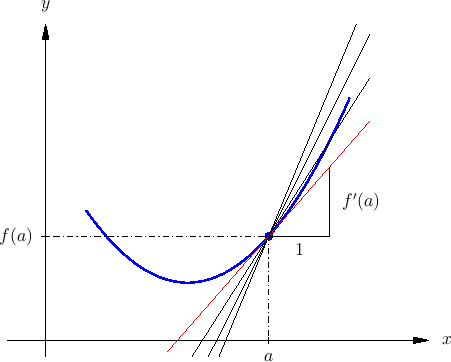 Geometrically, differentiability means that the slopes of the secants converge to the slope of the tangent given by

We also write

with

. This notation symbolizes the limit

for the difference quotient.

Higher derivatives are denoted by

or

, respectively.
We say that a function

is differentiable on a set

if

exists for all

.
---
---
| | |
| --- | --- |
| | automatically generated 6/14/2016 |